Title: Boyfriend for Hire
Series: West Side Romance (Book 2)
Author: Gail Chianese
Genre: Romance
Publisher: Lyrical Shine
Publishing date: 24th November, 2015
Pages: 278
My Rating: 3.5/5 stars
*e-copy received from the author/publisher via NetGalley in exchange for an honest review*
---
Synopsis:
In this sexy new series, author Gail Chianese celebrates the heart—and the heat—of modern dating. This time, a temporary boyfriend may be the right man for a permanent position…
 
The only girl in a family of five brothers, Tawny Torres has had enough of waiting on men. She has her life and her career all mapped out, and neither includes an apron, an iron, or a husband—yet. But when a new job emphasizes a healthy balance of work and play, she needs a guy to stand in as her love interest at a company picnic. Gorgeous charmer David "King of Pleasure" Farber fits the bill perfectly—so well that Tawny is shocked to realize she's having a hard time letting him go…
David's a confirmed bachelor, but he can't get enough of Tawny's firecracker combination of tough and tender. Unfortunately, he's overloaded with work at his construction firm and now definitely isn't the time for distraction—he struggles enough with that already. Still, he can't ignore his feelings for Tawny. He'll just have to convince her that he's more than a
boyfriend-for-hire. And she'll have to prove he can trust her with his biggest secret…
---
My Take: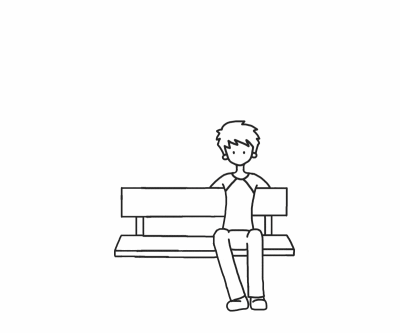 What an enjoyable book! ❤
I loved reading it. The writing is good and engaging. Although the concept of the book isn't something fresh, the writing gives it its own essence. 😀 😀
The title "Boyfriend for Hire" might be a stretch because our lead pair are already friends and David already is hot for Tawny, the title gives off the strangers-falling-in-love vibe.
I am not a fan of the cover.
I have already read many fake-boyfriend-for-the-sake-of-job-or-family kind of books so the plotline wasn't that intruiguing to me but the writing, the relationship growth, the character development made up for what the plotline lacked in originality.
It sure was an entertaining read with sass and smartass… 😛 😛
The conversations between the pair are funny and highly entertaining, I liked Tawny's no- nonsense attitude and Dave obviously is very likable. This is the second book in the series which I didn't know at the time of reading but it can be read as a stand-alone. The main characters of this book act as supporting characters in the first book. I think that's how the series is going to continue. This book makes me want to read the other books in the series.
A real entertaining read. 😀 😀
---
Why would I pick it up?
For a fun and light read. 😀 😀