Title: A Cowboy For Christmas (Page Turners #3.5)
Author: Jennie Marts
Genre: Contemporary, Romance, Short Stories
Publishing date: 1st December, 2014
Published by: CreateSpace
Pages: 71
My Rating: 3/5 stars  
---
Synopsis:
Holly Adams returns to her hometown with a simple to-do list from her therapist: 1) Return to your roots, 2) Face your fears, and 3) Listen to your heart. But Holly hasn't been back since a tragic accident claimed the life of her young husband. Returning home is one thing. Facing her fears and giving her bruised heart a voice are quite another. Cowboy Levi Garrett remembers Holly as the brazen girl who once stole a kiss at a high school party, and barely recognizes the heartbroken young widow who ends up stranded at his ranch on Christmas Eve. All he wants is to remind Holly of the fearless girl she used to be. It's holiday magic when a winter storm traps the pair together, but will Holly be able to hear her heart when it asks for a Cowboy for Christmas?
---
My Take:
A perfect holiday read! ❤
Light and heart touching. The reading is light but the emotions are not. You will feel deep emotions as you keep proceeding. You can feel Holly's grief, her struggle with moving on, her efforts in trying to move on, her inner self giving her strength when she tries to chicken out, you can feel her defenses weakening, you can feel her falling in love with Levi, you can feel her fear for what she is feeling, you can feel her hesitance, in short you can feel a lot of things in this book.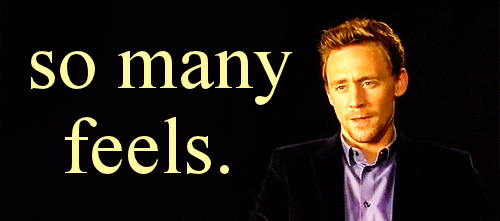 Levi is such a sweet character. If it wasn't for Levi, Holly might not have been able to accomplish the list her therapist gave her. Sure, she returned to her hometown, ticking off the first thing in the list. The second thing is facing her fears, she has a fear of horses because her husband died riding one. Levi helps her get over it. He is so patient with Holly that you can't help liking him. With the second thing ticked off there's only one thing  left on the list.
Listening to her heart. Will Levi help her achieve that. Him being sexy is a great help along with being a nice person.
"What was it about guys in jeans and cowboy boots."
I enjoyed reading this book. The writing is simple and it compliments with all the feelings in the story. Overcoming the fears, getting a grip of yourself, learning to deal with grief and moving on, falling in love…
She remembered the Barista asking her what she wanted for Christmas.Would a cowboy be too much to ask for?
A little co-incidental magic seals the deal. 😉 Some predictable proceedings help set the plot but it still plays out beautifully. ❤ 🙂
"It's a special bell. It's got Christmas magic. You can only hear it when you listen with your heart."
---
Why would I pick it up?
For all the feels! 😉 😛