Title: Silver Shard
Series: Silverwood (Book 2)
Author: Betsy Streeter
Genre: Science Fiction, Fantasy, Young Adult
Publisher: Light Messages Publishing
Publishing date: 26th July, 2016
Pages: 290
My Rating: 3/5 stars
*e-copy received from the author/publisher via NetGalley in exchange for an honest review*
---
Synopsis:
Monder is a Tromindox so dangerous he was banished to a labyrinth that exists out of time. The portal that sent him there has been severed in two, never to be made whole or used again. But when Monder gains possession of one of the halves, the Silverwoods are faced with the prospect that he might escape. Henry Silverwood, whose Guild talents are growing exponentially, is taken when Helen is faced with an impossible choice: give him up, or watch him be eaten. Meanwhile, the Tromindox are evolving – and the Silverwoods do not have the advantages in hunting them that they once had. Now, the Silverwoods must make sense of Monder's increasing power in the time world, find Henry, and avoid extinction themselves.
---
My Take:
I don't remember why I picked this book up. The synopsis kinda doesn't hold the charm to intrigue.
What the synopsis lacks, is made up by the book. The prologue is very gripping. 😀  Here's something to hold your attention.
I wasn't sure if I was gonna like the book but I did enjoy it. 😀
The story held my attention from the start. It seemed to slip a bit in few places but it was good overall. I don't really know if that was because this is the second book in the series and has some background knowledge required in the first book. Didn't seem like it to me though, it felt like the start of a new story, so, I am not sure. If that's the case and the first book holds the missing parts then the book did very well and if not, then, well, it still held up pretty good. 😉
I didn't realize this was the second book in the series, I guess I wasn't paying much attention. My bad. Should've read the first book first.
Anyways, as I was saying the prologue starts in a "Once upon a time…" manner, not in those words, but in those feels. Then the main story starts a bit slow and then it picks up the pace. Some places confused me and I had to reread a few bits trying to make sense and it kept me going because I wanted to know what happened next. Not for a moment did I feel like putting the book down despite being confused at times, which is a good sign. 🙂
I feel that the world building was okay, could've been better. Saying that, I do remember this is the second book and the world building might have happened in the first one but usually the main pieces do make it's way back in in the future books of the series.
Honestly, I think this book is a pretty interesting read but I do recommend reading the series in order always. 😛 😛
---
Why would I pick it up?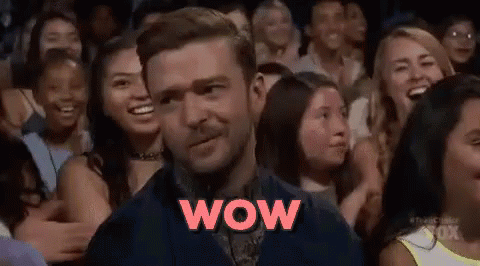 To reread after reading the first book. 😛