I was nominated by the very sweet Deanna @ A Novel Glimpse. Thank you so much, love, for thinking of me for this award. 😀 I appreciate it! ❤
This award seems like a new one as I haven't seen it around but then again you never know. 😛
RULES:
1. Display the award on your blog
2. Announce your win with a post and link the blogger who awarded you
3. Present 6 deserving bloggers with the award
4. Link your awardees in the post and let them know of their being awarded
5. Write seven interesting things about you.
---
Facts… Umm… Interesting ones?… Umm… Let's think… Nah… Ohh… Well, I will just state some things going on right now and you guys can say if it's interesting or not. Deal? 😉 😛
Chuck facts, it's more of an update because my brain can't come up with facts about me. 😛
1. I should be studying for my external practical and viva that is in a few hours but instead I have been reading since 3 am and it's 5:30 am now. I decided to do an award post because well it's been a long time since I did one. 😛 After writing this post, I will go and hunt for my books that I need to go through for my exam. (Ask me where my novels are and I'll draw you a well-detailed map, ask me where my engineering books are and I will direct you to the Bermuda triangle. 😛 )
2. I might attend my first literature festival at the end of the month. I really hope I do but the first day of the literature festival is the last day of my external practical and vivas i.e., 29th October.
Maybe I could attend half day, that would be possible if I could get out of the college early which doesn't seem possible. 😥
3. I am planning for a new segment for my another blog and will soon be writing out some posts and clicking pictures to go with it (or will be having my friends click pictures for me. 😛 ) Stay tuned for that. I am quite excited! ❤ 😀
4. My semester board exams will be lasting from my cousin sister's birthday to my little brother's birthday, i.e., from 20th November to 21st December. Arghh…..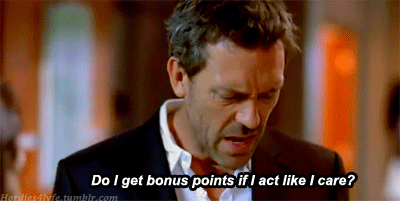 5. I will be participating in my first NaNoWriMo this November. Although I've my board exams starting in November, I still want to do it. I think I will think about the story and register today after I come back from the college.
6. I really want to get my external practicals and vivas done with because they hold uncertainty more than the board exams do. I will be having around 20 days after my externals end and before my boards start. First exam being mathematics that I have no clue of, I will be utilizing those 20 days to do a bit of the maths and catch up on my reading.
7. I am feeling hungry right now so I will wrap this up and stuff myself with whatever I can find in the kitchen. 😛 😛
Finally, I am sorry for the rambling guys. But exams are all that's occupying my mind right now. So, bear with me.

---
I nominate these lovely people for the award:
Enjoy! 😀 Spread Love! 😀 ❤