I was tagged by Shivalika @  Whimsy Journals to do this tag. Thank you so much, Shivalika! 😀
Tags like these always get me thinking because for me there isn't one emotion, there are many. So, to pick out a specific is brain-wrecking for me. But the feel after completing such tags is always good! 😀 😀
---
Let's get started- 🙂 
 RICE: THE FOUNDATION – "The book that got you into reading (or book blogging)."
I always loved to read so in true sense it would be my
school essay books or English textbooks. But my first book was- well, I am confused. I think I read The Famous Five and the Secret of the Caves by Enid Blyton first and then David Copperfield Exercise Book. This was obviously the start of my obsession with books. ❤
BEANS: THE FILLER – "A book with a whole lot of nothing happening."
Fifty Shades Darker by E.L.James. Need say more? If not for the little blackmailing, gun firing and coma stuff in the last book, I would most probably have named the whole trilogy. But the climax of the last book saves it.
PROTEIN: THE BUILDING BLOCK – "A book quote to live by."
These are from The Thirteenth Tale by Diane Setterfield. There are many quotes like these in that book that have my heart. ❤
Do I even have to say anything? All of the Harry Potter quotes, come on, man, you have to love all of them. No exceptions! 😀
FAJITAS: THE CRUNCH OF TEXTURE – "A book with immaculate world-building."
Red Queen by Victoria Aveyard and
These Broken Stars by
Amie Kaufman and Maegan Spooner.
The only books I have read that can fit this question are the ones I am going to select, because, no option. I liked both of these books very much. 😀
SALSA: THE DANCE OF FLAVOUR – "A book that kept you on your toes."
Deception Point by Dan Brown. This book had me enthralled and kept me alert till the last fullstop.
CORN: THE EXPLOSION OF SWEETNESS – "A memorable scene involving friendship/romance."
Can't pick one. There are way too many memorable scenes that I can't figure even one out. 😛
CHEESE: THE BOND OF CALCIUM – "Two characters from different books you wish could be friends."
Umm… this is a difficult one. Can I just skip this one?
I could have not included this question but then I would have felt like I cheated.
SOUR CREAM: THE TANGY TOPPER – "The quirkiest character you've ever read (protagonist or supporting).
Lola from Lola and the Boy Next Door by Stephanie Perkins. With all those wigs and weird clothes, Lola has to be the quirkiest. 😛
GUACAMOLE: THE COST OF CREAMINESS – "A book you paid too much for (based on utility experienced)."
Fortunately, None! 😉
LETTUCE: THE HANDFUL OF CRISPNESS – "A refreshing concept/theme in a book."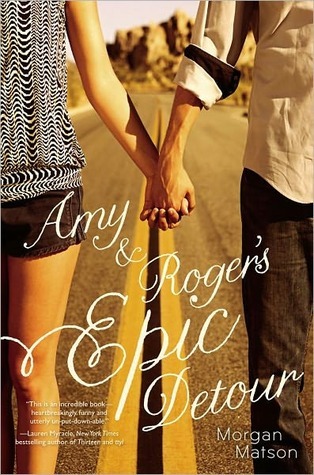 For me, it is Amy and Roger's Epic Detour by Morgon Matson. I will take a road trip someday just because of this book. 😀
CHIPS: LE PIÈCE DE RÉSISTANCE – "A must-read recommendation if you like [this book/genre—you decide!]"
The Thirteenth Tale by Diane Setterfield. ❤ That's my favorite book, you don't need any other reason to recommend your favorite book, do you? 😛
TABASCO: THE KICK TO THE FACE – "Your favourite fight/action sequence."
How about a punch in the face? 😛 Harry Potter and the Prisoner of Azkaban by J.K.Rowling. 
Well, okay, okay, I know Hermione slapped Draco in the book but a punch is way more dramatic. 😛
(p.s. I haven't read Harry Potter but I couldn't think of any other scenes.
)
---
I tag: